Capital Alert: Vaccine Breakthrough Encourages Investors
November 13,  2020
Vaccine Breakthrough Encourages Investors
Financial markets rallied this week on positive news about a vaccine for COVID-19. Pfizer and BioNTech SE reported that their vaccine was more than 90 percent effective in preventing COVID-19 based on their latest trials, a level that can effectively vanquish the coronavirus through mass inoculation.    Pfizer expects to apply for emergency-use authorization before the end of November and could get approval to begin distribution in December. For comparison purposes, the annual flu vaccine averages 40 to 60 percent efficacy rates. Meanwhile, other pharmaceutical firms are expecting to have data on their vaccine trials shortly.   The medical progress is welcome news as COVID-19 cases spike, surpassing 10 million in the U.S., and states renew restrictions on restaurants, bars, classrooms and social gatherings. We remain cautious because the time required to widely distribute the vaccine could mean several challenging quarters ahead, especially for the retail and hospitality sectors. Two real estate investment trusts (REITs) recently filed chapter 11 as the pandemic accelerated the demise of malls anchored by bankrupt department store chains. Longer term though, the vaccine development bodes well for retail and hospitality, and stocks of public companies in these sectors got a boost this week. In addition, job openings are inching up, a bullish sign for the labor market.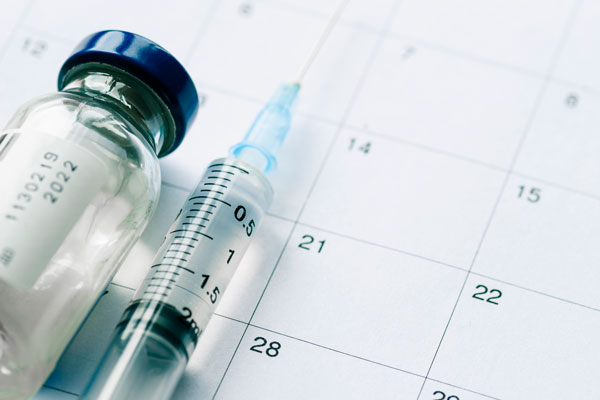 We remain cautious because the time required to widely distribute the vaccine could mean several more challenging quarters.
Many economists believe that recovery would be bolstered by another round of stimulus, but that prospect seems unlikely as courts weigh legal challenges to the election results. President Trump's advisors are continuing to contest vote counts and Joe Biden's team is countering with the possibility of legal action related to transition activities. Meanwhile, Georgia faces a runoff election that will determine whether Republicans or Democrats control the Senate. As a result, some observers suggest we may not see a new stimulus package until January, putting collections across various asset classes further at risk.   Two ballot measures in California that would have expanded rent control and raised taxes on commercial property owners were defeated. The industry is now weighing the prospect that a Biden administration might limit 1031 exchanges to investors earning less than $400,000 annually, a move that could affect up to two-thirds of real estate transactions, by one estimate. Tax benefits tied to opportunity zones could also face reform.   The prospect of a vaccine helped drive stocks to an intraday record Monday and pushed the yield on the 10-year Treasury to its highest point since March 20. Lending may slow as we head into the end of the year, but we continue to see activity by the agencies, banks and credit unions in multifamily, grocery-anchored retail, life sciences and self-storage, as well as some office properties. Some life insurance companies adjusted targets mid-year and have met or surpassed their goals. They remain on the sidelines, awaiting more clarity on the political and economic landscape to avoid catching a falling knife. Now, more than ever, MMCC can help you navigate the complex dynamics in the mortgage finance arena. Please reach out to one of our capital markets professionals for guidance.
INDEX RATES
Freddie Mac SBL Rates
Life Companies & CMBS Indicative Rates
Benchmark Rates and Derivative Products