Commercial Real Estate in the Post-Pandemic World
October 21,  2020
As the COVID-19 health crisis continues to weigh on the nation's businesses and consumers, the economic damage has been profound. Charting a path forward is difficult, given the uncertainty around the timing of a vaccine, a new stimulus package and the election cycle. On October 16, Marcus & Millichap CEO Hessam Nadji assembled a panel of industry leaders to analyze emerging trends and discuss what might lie ahead. Panelists included Doug Bibby, President of the National Multifamily Housing Council (NMHC); Tom Bisacquino, President & CEO of the National Association of Industrial and Office Properties (NAIOP); Wendy Mann, CEO of the Commercial Real Estate Women's Network (CREW); and Tom McGee, President and CEO of the International Council of Shopping Centers (ICSC).   Unlike the 2008-2009 financial crisis, the U.S. entered the pandemic with a healthy banking system, corporate profits near all-time highs, and record amounts of cash on hand, Nadji noted. In addition, the federal government acted quickly to contain the damage, injecting significant stimulus in the first three months of the downturn. That compares to the 13 months required to generate the first substantive stimulus during the Great Recession, which equated to roughly 6 percent of GDP. "The Fed learned from the last crisis," Nadji said.   In the short term, pricing, operational performance and the availability of financing has varied significantly among assets and geographies. New capital sources are emerging, as the spread between interest rates and cap rates is extremely wide. A recent Marcus & Millichap survey of investor sentiment found nearly 70 percent of investors believe commercial real estate offers attractive options today. The firm closed over 1,000 transactions with a total value of $5.4 billion in the second quarter and arranged financing for clients of $1.2 billion with 123 different lenders, illustrating growing activity in the marketplace.  "We are seeing pricing gaps, but they are driven by each asset and local market," Nadji said. "It would be a mistake to generalize any strategy or trend."    ICSC's McGee agreed. "It's important not to make long-term judgments of different sectors based on what we see now," he said. The pandemic has greatly accelerated retail innovation, with evolving omnichannel models, curbside pickup and brick-and-mortar stores serving as last-mile delivery hubs. "Omnichannel is not the future, it's the now, and those retailers and developers who serve the consumer best will be most successful," McGee said. ICSC is projecting fairly strong holiday sales as savings from travel, entertainment and dining are re-allocated to gift-buying.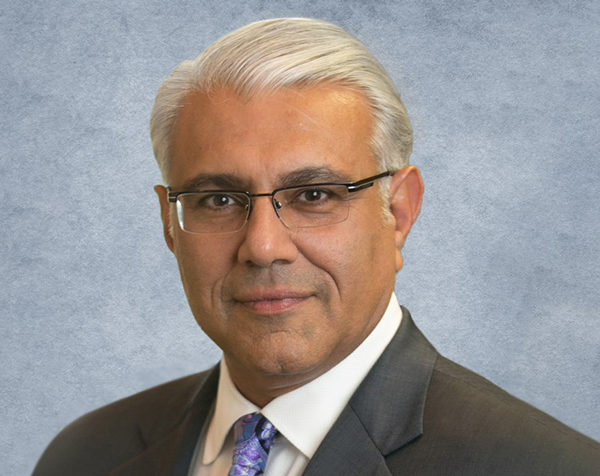 'It would be a mistake to generalize any strategy or trend.' – Hessam Nadji, CEO, Marcus & Millichap
Urban versus suburban is a huge trend, with the exodus from cities – particularly by millennials — benefitting multifamily and office properties in the suburbs. "Occupancies and rents are dropping in CBDs, particularly in high-rise product as those deliveries become predominant," said Bibby of NMHC.   While suburban office parks are seeing uptick in interest, "I think there's a little bit of a knee-jerk reaction," said NAIOP's Bisacquino. "Millennials are moving to the suburbs, but the next generation wants all the vibrancy and excitement of living, working, shopping, and playing in an urban context. A lot will have to do with how fast we can put COVID in the rearview mirror."    CREW CEO Mann agreed. "While I think the suburbs have value for people at a certain point in their lives, workers who come after the millennials and even empty nesters want to be downtown where things are happening," she said. Mann said her members working in downtown office buildings have adapted quickly to the new reality, redesigning space for social distancing and improving systems, such as airflow.    Still, the hybrid model of working in offices and at home is likely to endure. "In the short run companies will need more space because of social distancing; there are fewer people using the office but the square feet per employee will increase," Bisacquino said. "How long will that extra space be needed? A lot of this has to do with the psychological comfort of coming back to the office and feeling safe. But people want to be face-to-face to work." All of the panelists agreed that the next 12 to 18 months could represent a unique opportunity for urban investment, though investors must be selective about assets.   Industrial properties, which were well-positioned coming into the pandemic, have moved to the top of many investors' lists. Ecommerce retail requires about three times the warehouse space as traditional brick-and-mortar chains, which can stockpile inventory on store shelves. "Industrial has done exceptionally well in pricing and demand for space," Bisacquino noted. "The cost of land has gone through the roof and there is more pressure to bring distribution closer to consumer. There is a profound change happening before our eyes." The pandemic accelerated the trend toward cold storage facilities by four or five years, he added.   Booming ecommerce is impacting multifamily assets as well, Bibby added: "NMHC members were already struggling with package and food delivery – today it's off the charts."   All of the panelists expect workforce composition to shift in the coming months, with a strong desire for greater diversity among clients and employees. "Talent will be priority for success, so diversity is a business imperative," Mann said. "There's a drive right now within the industry to shift the culture. Clients and business partners are pressing (for) diverse and inclusive organizations, and people want to work for companies that share their values."   On the political front, the panelists said they were hopeful for another stimulus package in the near-term. "A lot of small businesses and citizens are suffering, and I hope that the White House and the Senate can reach a compromise and provide another round of COVID relief," McGee said. "It's critically important for the economy as a whole and for our industry."    Meanwhile, fallout from COVID-19 could surface in tax hikes as the federal deficit climbs, and states and cities look to fill budget gaps. "The deficit is ballooning out of control and our industry has always been perceived as deep-pocketed," Bisacquino said. "If we increase taxes across the board there will be a negative effect on the economy. I think it will slow growth."   Ultimately, the power of pent-up demand will be unleashed on the economy when a medical solution is found, Nadji said. "Solving the health problem is the answer to the economic problem," he noted. "People want to congregate, network and be together, and at some point, that will be released in the economy."

Although many variables affecting the economic and medical recovery from this pandemic exist, your MMCC advisor with connections to a vast array of capital providers can help you explore your CRE financing options in the current historically low interest rate environment.
To watch a replay of this investor webcast, please click here.
INDEX RATES
Freddie Mac SBL Rates
Life Companies & CMBS Indicative Rates
Benchmark Rates and Derivative Products